MAKING THE WORLD BEAUTIFUL ONE DIVAH AT A TIME
---
MEET THE OWNER
Makeup Therapist and self-made MUA, Latesha Short, has made a name for herself by simply doing what she loves… uplifting women and making them feel beautiful!  Latesha has always been in love with the beauty and fashion industry, at times even standing out for speaking against the universal "beauty standards".  Since her high school and college years, she has often been nominated to enhance the beauty of others for special occasions and events. Some of her work experiences include working in salons, behind the scenes at beauty pageants, MAC Cosmetics, freelance projects, and now her very own beauty studio.  Latesha's educational background in both psychology and clinical mental health counseling has fueled her passion towards women empowerment. This has allowed her to develop a mentor program (Queens By Nature) in her community, as well as start SO DIVAH, the FIRST known local and black-owned cosmetic line in Lee county. Latesha has been professionally serving the beauty needs of others since 2012, starting her journey with makeup services, gradually expanding to lash application, and finally learning about proper skin care.  Latesha believes that when we look good, we feel good.  She feels that everyone is beautiful in their own uniqueness, and with the right products that beauty will intensify and soar!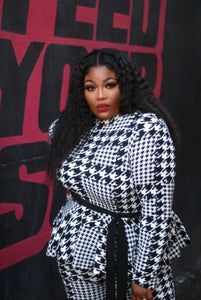 COSMETICS
We here at SO DIVAH COSMETICS pride ourselves in providing quality, beautiful, CRUELTY-FREE makeup that is both beginner and pro friendly. We want you to know that we are continuously working hard to add more products to our line, while keeping you in mind.  Check back to see what new products have been added!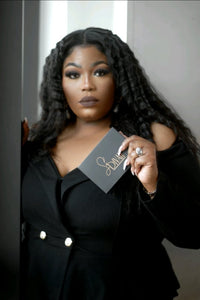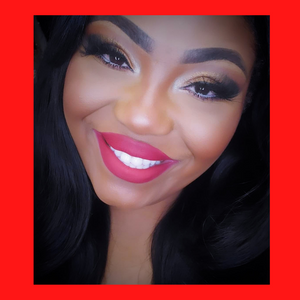 A WORD FROM DIVAH
Give a woman red lipstick, and she will conquer the world!
MINK LASHES
SO DIVAH offers both Classic Edition and Luxe Edition Lashes, giving options to the sexy-chic divah, as well as the bold and beautiful divah.  ALL lashes are 100% Cruelty Free 3D Mink Lashes.  The Luxe Collection consist of 25MM lashes.  These beautiful, full, fluffy lashes will escalate your look by simply enhancing your natural beauty with little effort.  Order your lashes today!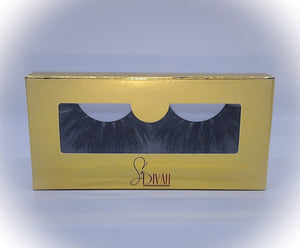 A WORD FROM DIVAH
Good lashes can fix ANYTHING! No matter how you're feeling, always act like a lady and LASH like a BOSS! 
SKIN CARE
OUR MOTTO IS "SKIN FIRST-MAKEUP SECOND"!  SO DIVAH offers ALL natural and organic skin care products that are specifically designed to revitalize the skin, help with discoloration, moisturize, and reveal fresh skin cells by removing dead cells from pores.  Whether or not your skin is dry, oily, or in between, these are the products you need in your weekly routine.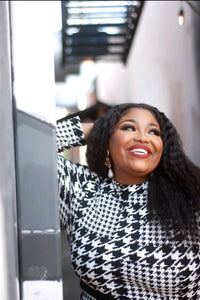 THANK YOU
Thank you Divahs for showing your love and support by choosing to shop with So Divah! We know you could have done business with anyone else, yet you chose to come to us.  You will never know how much your support means. This business was once just a mere thought...a dream, but because of you it is now a reality. As we continue to work hard and provide quality products with you in mind, we ask that you continue spreading the love by following us on our social media platforms: "SO DIVAH" on Facebook, and "so_divah" on Instragram and TikTok.
TAG US
Use the hashtag #SoDivah when posting to social media platforms.  We love seeing your pics and want to feature you on our page!